Macrameter Knot Tutorial - How to do Square Knots and use them in the designer tool?
juli, 08 August 2023
Hello Everyone,
Square knots are the alphas and omegas of the art of macrame. You can find many macrame designs that entirely consist of square knots and they look just stunning, right?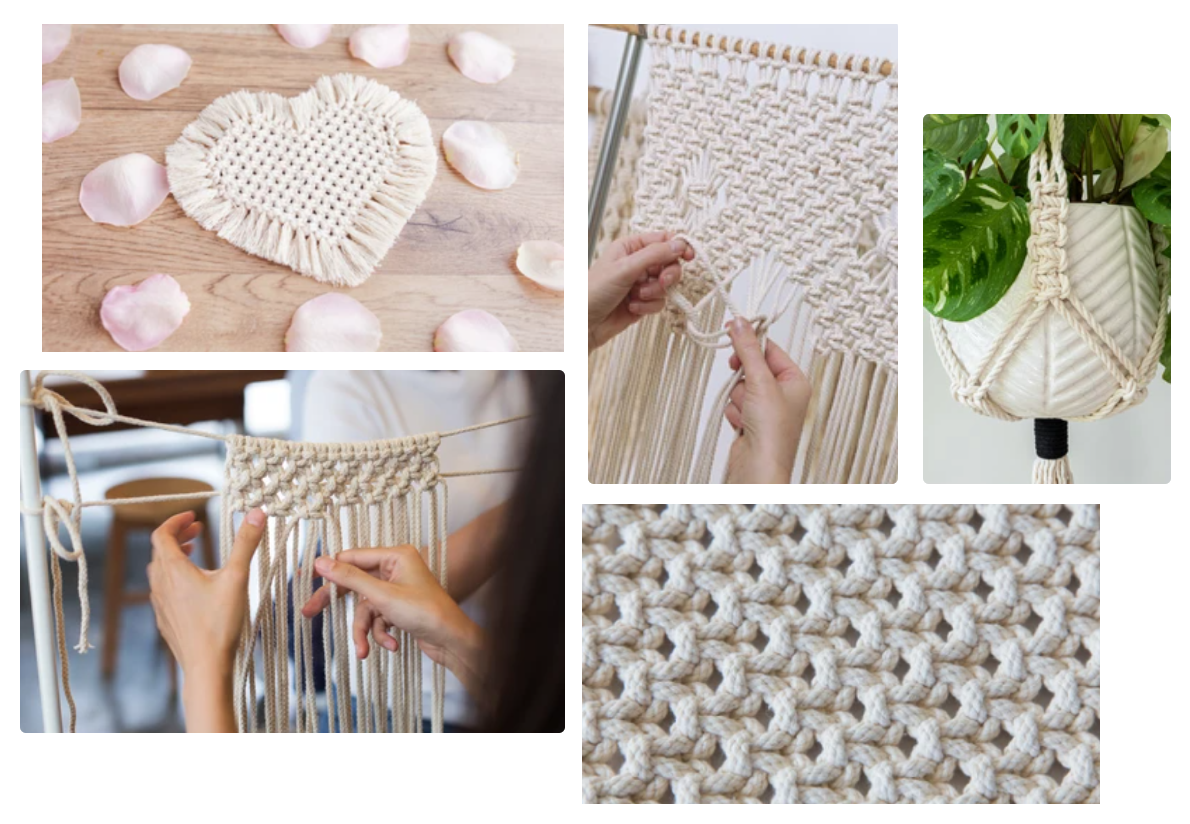 If you are a beginner in macrame, this is the first knot I recommend you to learn, and with this knowledge you're already going to be able to make, for example, a nice macrame plant hanger, a wallhanging or a coaster.
What you'll need for learning the square knot:
4 pieces of 30 cm cord /4 pieces of 12" cord
The thickness of the cord really doesn't matter at this point. I used a 3mm (0.12") thick cord, but you can use whatever fits you the best.
And here you can see how we do the square knot.
Now that you are familiar with the square knot, let's head over to Macrameter and see how you can use this in the designer tool.
First click "Add Knot".
Drag and drop the square knot to the grid.
Select the knot and click "Copy" and then simply drag the knot to anywhere, you can repeat this with selecting more square knots at the same time.
Select one row of the square knots and flip them horizontally. This is how the knots will appear on your real life pattern as well.
You can also include unknotted cords in your pattern, drag and drop any of the single, double or quadruple cords.
And now let's see how you can make a nice and easy macrame book mark with only square knots in the Macrameter designer tool.
Want to know how you can actually make this bookmark? Say no more. Check this video to practice Square Knots and create your very first macrame bookmark.
Happy Knotting!