5 easy to knot macrame wall hanging designs that will melt your heart
juli, 01 September 2023
Hello Macrame Lover!
I don't know about others but my Instagram feed is full of macrame artworks. Pillow cases, coasters, plant hangers, bags, purses, tops the list goes on. My private post collection is ridiculously long by now, I don't even know why I even bother adding new macrame ideas, I might as well not do it as I find something jaw dropping everyday.
But when it comes to making a wall hanging piece… that's like sacred land, like a fresh beginning, anything can happen here. I have to say, there is something undeniably exciting about standing in front of the "blank canvas" not knowing what you'll make of it. But if you are like me and want to know how it's going to look, approximately how much cord I'll need and just frankly is it going to look good, then I think the following post might help you.
I have created 5 (in my opinion) beautiful and easy wall hanging macrame patterns that are sooo easy to make. They consist of the basic macrame knots, if you already know how to make a square knot and a double half hitch knot you are basically overqualified for these projects.
1. Minimalist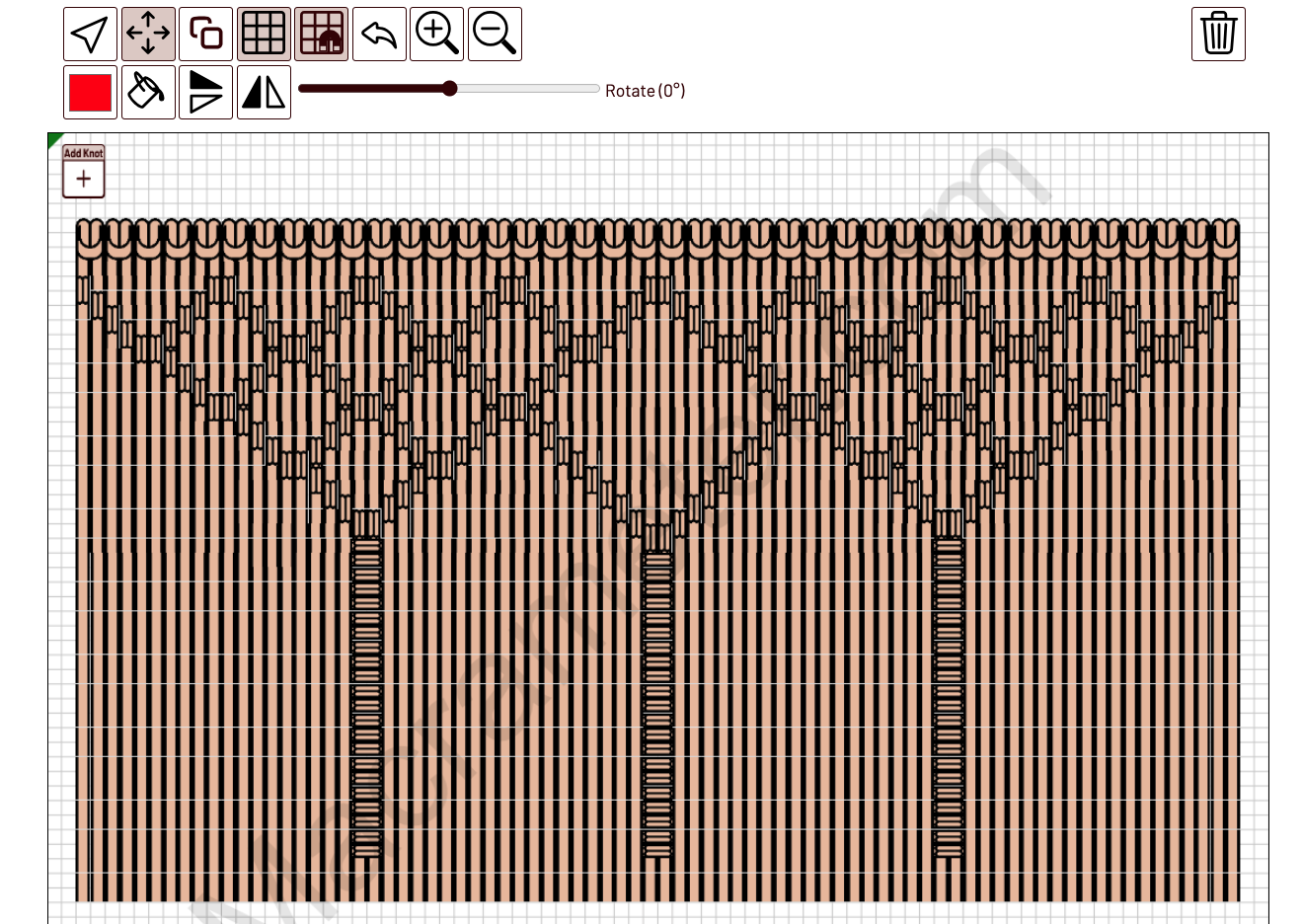 This macrame backdrop consists of lark heads and double half hitch knots. Basically I've just formed squares and at the end I made a little twist and instead of having the double half hitch knots horizontally, I thought it'd would be nice to have them vertically in a nice line. I learnt this technique in this tutorial, I think it's gorgeous. The good thing about this pattern is that you can repeat this as many times as you want, it will stay simple, and that's the best thing about it.
2. Elegant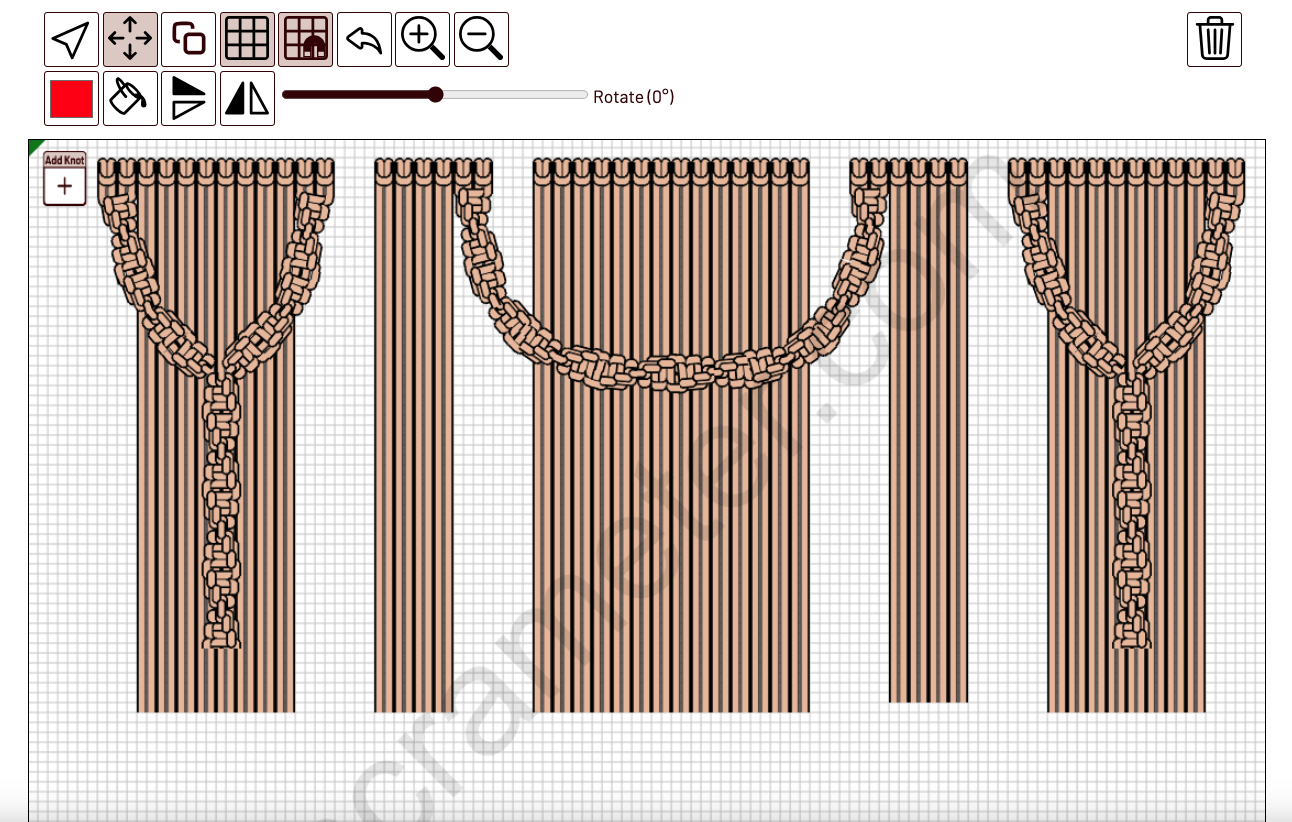 This one is sooo simple yet a nice eye candy. I imagine this piece in a nice organic beauty salon or a flower shop maybe? The good thing about this macrame backdrop is that this probably takes less than 30 minutes to make as you only have to do spiral knots, which are basically one sided square knots. I particularly enjoy that the parts are set apart from each other, it's just simply divine.
3. Geometric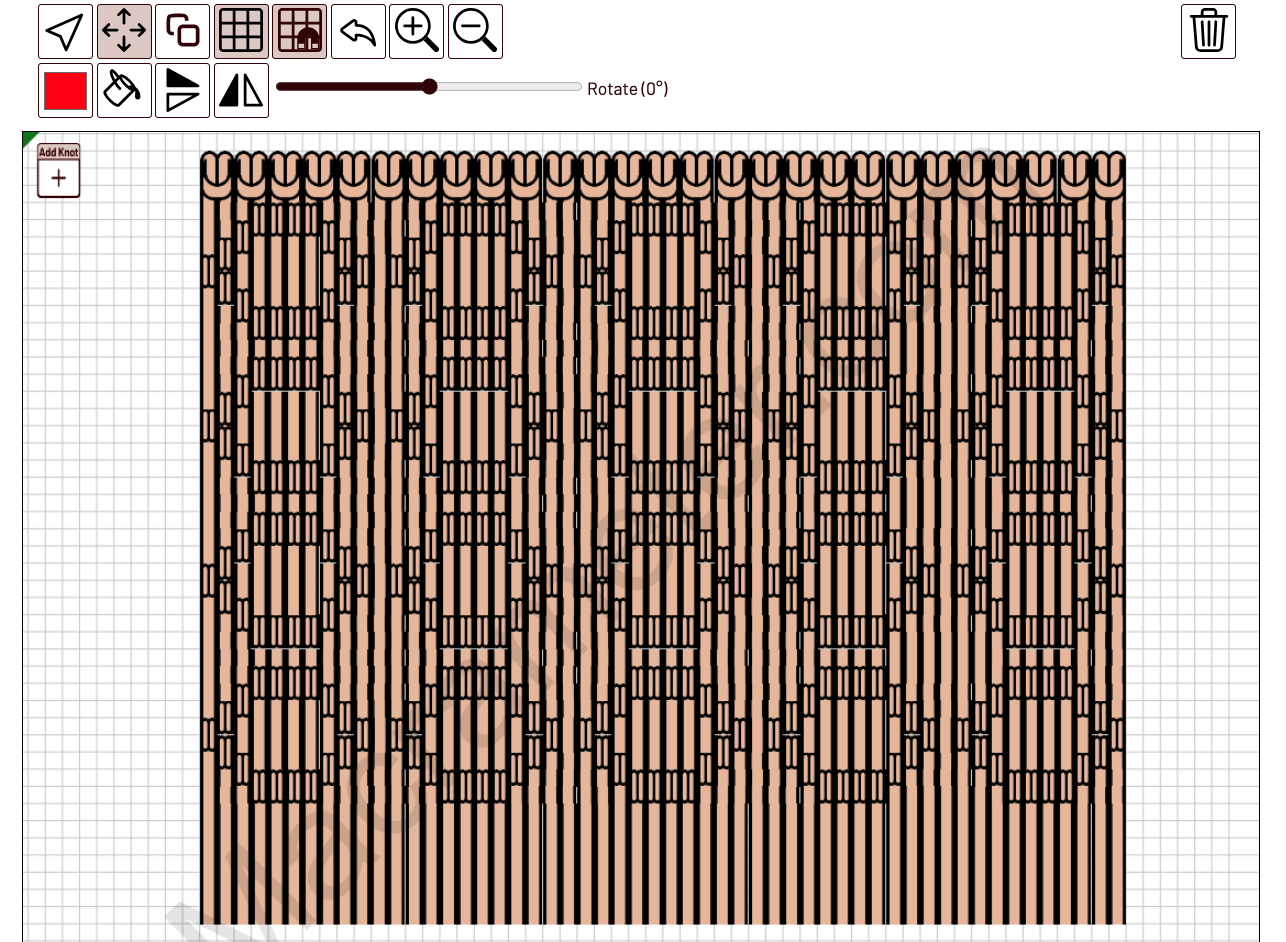 Another appraisal to the double half hitch knots and how beautiful they can be when ordered in a strict pattern. If I had a big open space I'd very likely use this pattern as a room divider and probably would be looking at it all day long, as there is something soothing about the repetitive patterns. Less is more, in this case too.
4. Boho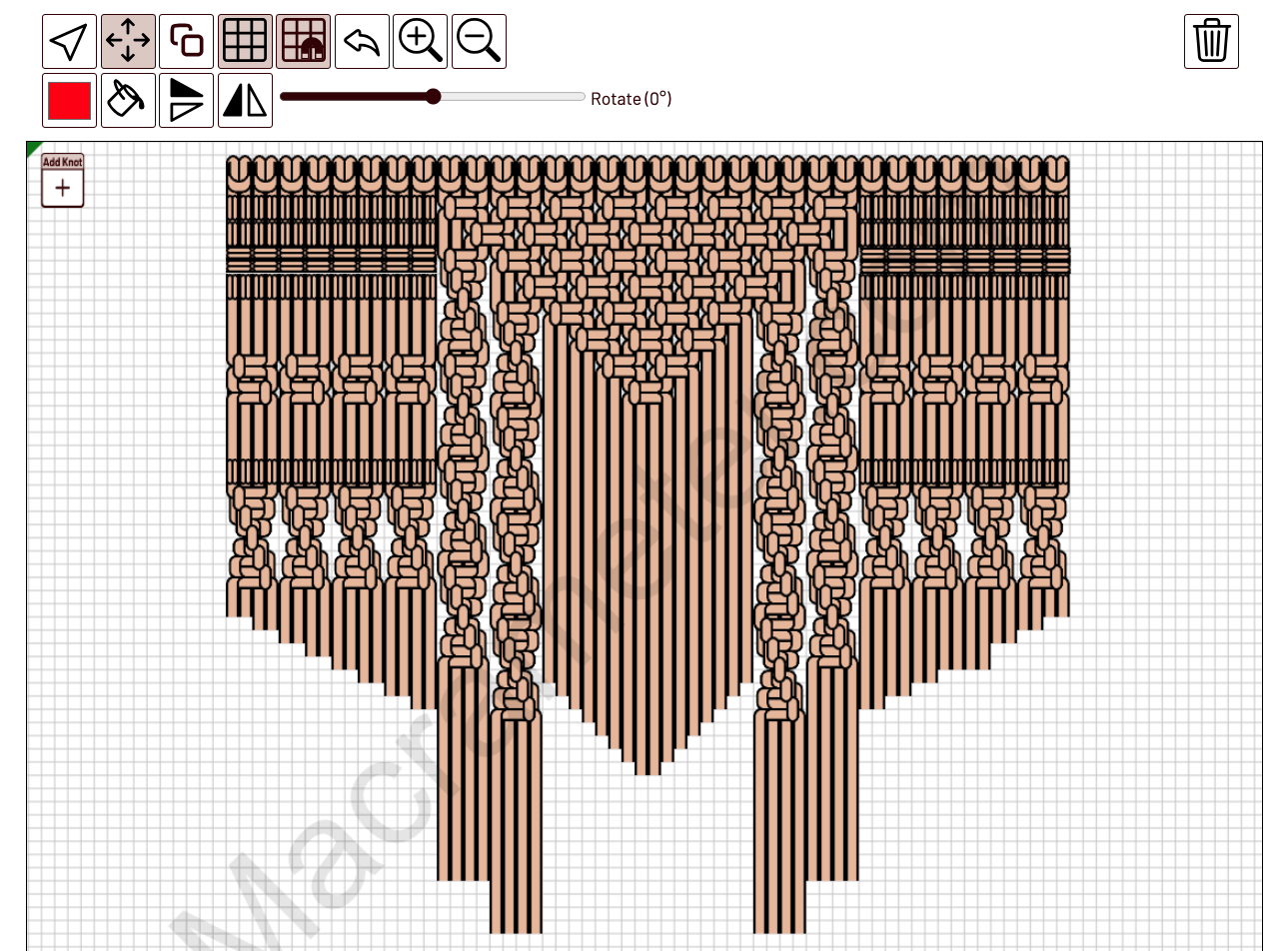 If I had to choose out of all these lovely patterns which one suits my personality the best? Without a doubt I'd pick the boho macrame wall hanging. Basically anything boho suits me. I'm thinking of actually making this pattern and put it up in my home office, maybe behind my chair so that my colleagues can see my true soul over video calls.
In the previous patterns I was aiming for less is more, in this one I thought I'd go wild and throw in all the knots. I think the mixture turned out pretty nicely. Having this made in pale beige color would probably be perfection.
5. Wavy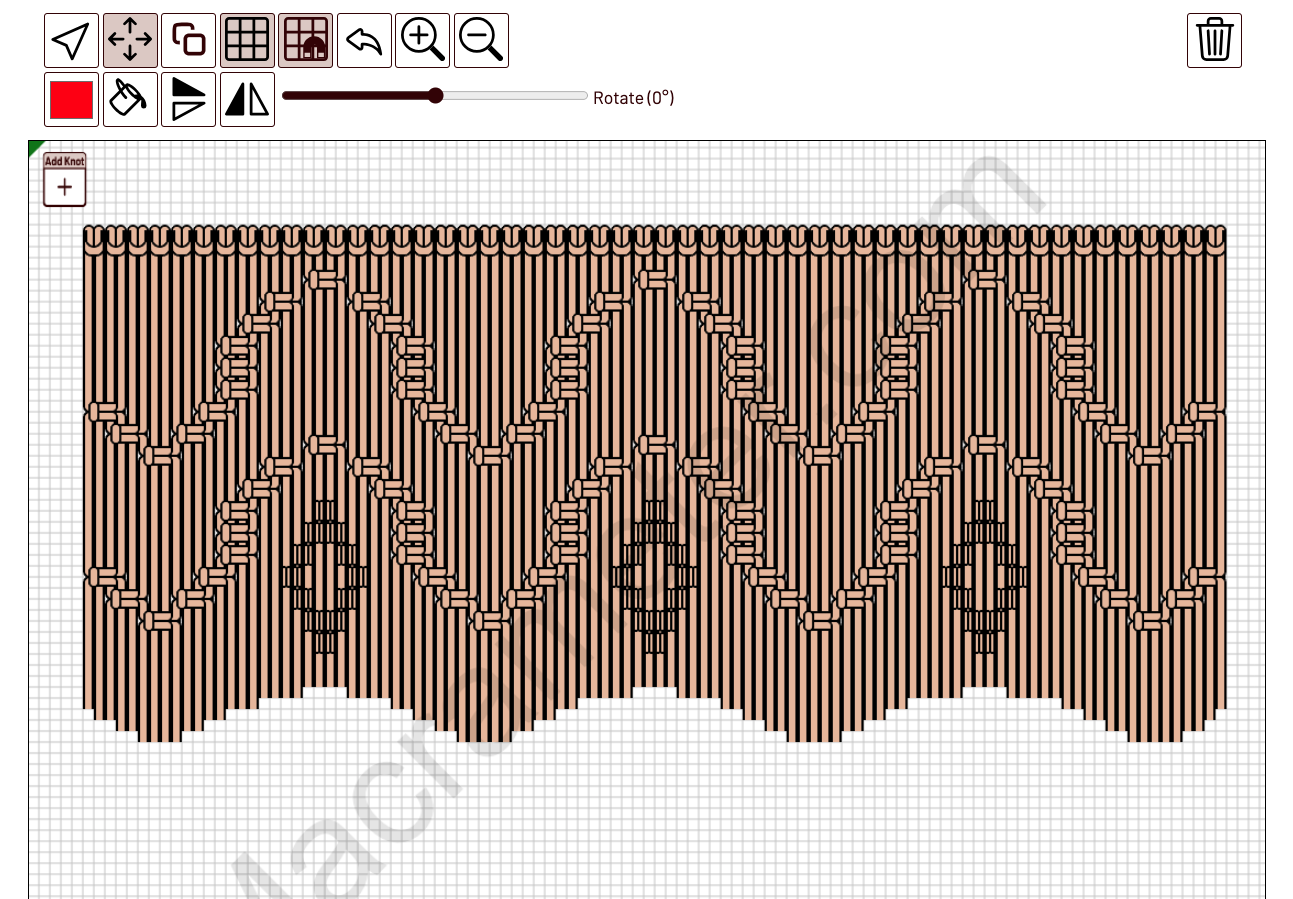 Cheers to the curves in everything. This beauty would be my choice for a kitchen window. I am a big fan of the wavy ending, although I apply it very rarely as it gives extra complexity to the pattern which in many cases is just too much. But not in this one. Drop the square knots and a few double half hitch knots and you are done.
Wishing you a lovely weekend,
Juli